Ni vet hur jag så många gånger har bloggat om att det aldrig talas om de judar som flytt från/blivit utkastade ur muslimska länder. Well, de som är kvar har det inte lätt (tänk: Malmö).
Dozens of Islamists demonstrated outside the synagogue last Friday and shouted, "Jews wait, the army of Mohammed is coming back," and "We'll redo the battle of Khaybar" – a reference to the slaughter of Jews in what is now Saudi Arabia at the hands of Mohammed's army.
Länk: Anti-Jewish Demo Raises Fears for Tunisian Jews.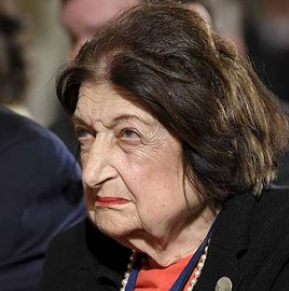 Och så är psychobitchen Helen Thomas i farten igen (är ni inte bekanta med henne så googla). Här är hennes senaste utspel: Jews didn't have to leave Europe following Holocaust.
Förlåt, men jag kan inte låta bli att lägga upp en bild på denna skönhet.